Beautiful fashion liner,
What is Les Merveilleuses de Ladurée, ?
Les Merveilleuses de Ladurée
Ladurée
named after Louis Ernest Ladurée, is a French brand that had its start in 1862 as a bakery that specialized in the infamous macarons that we have grown to admire and love today! These desserts were known for their delicate sweetness and pretty pastel colors. Eventually, Ladurée branched out to other realms such as candles, fragrances and cosmetics. Ladurée paired up with the company, Albion, a Japanese beauty company that's responsible for famous brands such as Anna Sui, Paul & Joe and Jill Stuart, to create the luxurious beauty brand, Les Merveilleuses de Ladurée, which translates to The Wonders of Ladurée.
Currently, you can only get this brand in Japan. It has not been launched in Europe or the U.S just yet. However, I did find a website called Imomoko (these photos are courtesy of Imomoko) that sells this brand. The prices on this website are through the roof so if you're trying to save some money, your best bet is to get it through a friend who lives in Japan or wait it out until it's launched in the States!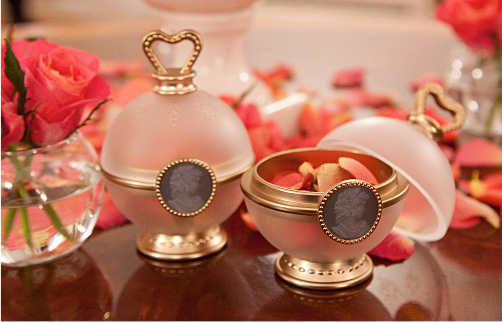 The company sells the rose petal blush and the packaging separately. However, on the Imomoko website, you can buy it as a set for $170.